It all starts with a video…
We present MMA, BJJ, Muay Thai, & Conditioning programs in a highly-engaging, contemporary format. Let the training methods speak for themselves, giving students with both visual and audio learning opportunities. And videos aren't only for introducing new methods; use them to review and provide ongoing review of the basics as well.
Go in depth with interactive curriculum.
You can play and pause the video while discussing the curriculum, which are also available as a printable PDF. Watch it on your smart phone or tablet while you are practicing in the gym, at home, or on the go! (Just be careful not to scare strangers!)
Review key concepts with quizzes.
Students can hone in on specific details and review key points from the curriculum in with online quizzes. Post questions and ask for feedback from your coaches.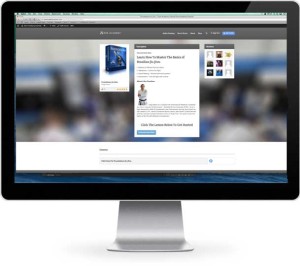 Test your knowledge through exercises and assessments.
Track progress with quizzes & online discussion. Post your thoughts for other students and coaches to respond to. Assess where you are in the trajectory towards self perfection through martial arts.
Master basic skills with Foundations programs.
Begin with the fundamental techniques that cross the boundaries of self-defense, competition, & self enhancement. "Rinse. Wash. Repeat. " Do these moves and you will be able to functionalize your techniques.
Practice makes Habit – Perfect Practice Makes Perfect.
Combine your knowledge of the basics with higher level theories and training methods. The Combat Athlete program is designed for those seeking to live the Black Belt lifestyle. Go deeper into the details of each discipline and find the essence of BJJ, Judo, Boxing, Army Combatives, Wrestling, JKD, Silat, Filipino Kali, Muay Thai, & MMA.