SUPERSTAR CAST OF INSTRUCTORS
Would You Like To Learn MMA with one of the worlds leading MMA teams? Head Coach Greg Nelson is a trainer to 3 UFC World Champions in 3 separate weight classes

STRUCTURE AND CURRICULUM
Each course is updated monthly so you can easily follow along. Techniques are organized by the week so you will have a plan of action to follow.

MOTIVATION & SUPPORT
Ask questions of your online team mates & of our expert staff of coaches. Keep motivated by knowing that the coaches care about your progress.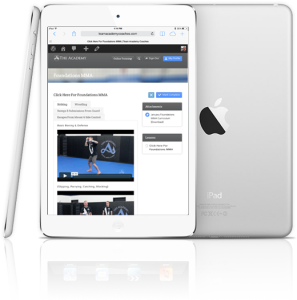 Mobile & Tablet Compatible – Drill Anywhere Anytime!
Online Access 24/7
Fun & New For Advanced Learners – Add NEW Moves To Your Game
Complete System For Competitors – Win!

Popular Programs